Corporate Notice Account
Offering corporate businesses a competitive rate with a notice period of 95 days to access your money, and the freedom to top up at any time.
95 day available
£250000 to £10000000 balance
Provide notice to withdraw
View rates
Business Fixed Term Deposit
A fixed rate of interest for a set period of time, so you'll always know exactly how much interest you'll earn at the end of the term.
18 month, 1, 2, 3, 4, 5 year available
£100000 to £5000000 balance
No withdrawal
View rates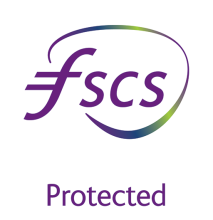 Financial Services Compensation Scheme (FSCS)
Your eligible deposits held by a UK establishment of Close Brothers Limited are protected up to a total of £85,000 by the Financial Services Compensation Scheme, the UK's deposit guarantee scheme. Any deposits you hold above the limit are unlikely to be covered.
For further information, visit www.fscs.org.uk